Our Therapists > We got your BAK!  >  RMTs  >  Chiropractor  <  Acupuncturists >  Naturopathic Therapy
---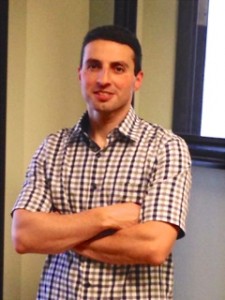 Dr. Donny Da Ponte, B.Sc., B.Ed., D.C.
Chiropractic Care Practitioner
Dr. Da Ponte graduated Magna Cum Laude from the Canadian Memorial Chiropractic College (CMCC) after earning his Bachelors of Science in Kinesiology with Specialized Honors from York University.
He is currently a licensed member of the Ontario Chiropractic Association and the Canadian Chiropractic Association.
Dr. Da Ponte always knew he wanted a career in health care. Non-invasive, drug-free, gentle and effective, chiropractic offered something that no other profession had offered him before. Today, this concept is central to Dr. Da Ponte's work – working with what is right in you and not only just what is wrong with you. 

After graduation, Dr. Da Ponte has previously been in private settings that focused on the treatment of sports injuries as well as general chiropractic practice. His chiropractic practice involves providing services to patients of all ages.  He is amazed daily at the organization of the human body and its ability to adapt. Dr. Da Ponte welcomes new people to the office.


---